Bhutan known as Land of the Thunder Dragon is a small landlocked Himalayan Kingdom, almost the size of Holland in Europe and about half the size of State of Indiana in the USA.
It has an area of 38,394 sq km; and is sandwiched between two giant neighbors' China in the North and India in the South.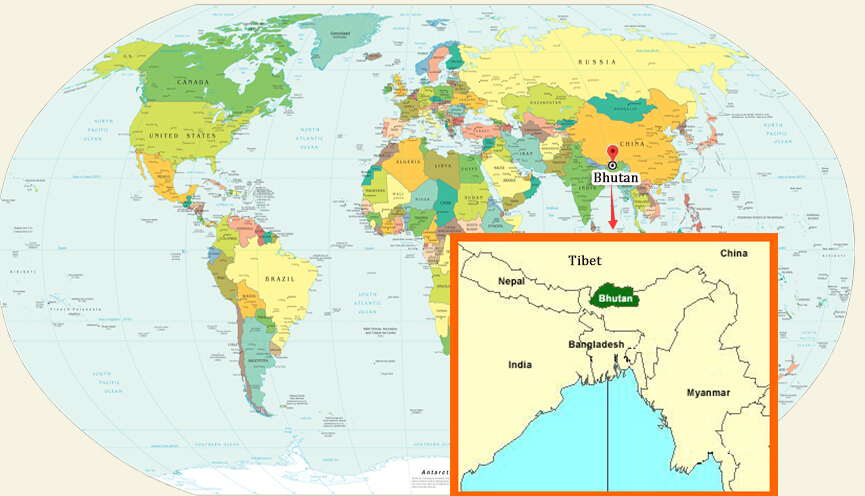 Bhutan lies between 27 30 N longitude and 90 30 E latitude with a population of 691,141 (from the National Housing and Census Bureau of Bhutan statistics).
The pristine environment is home to exotic wild life and also for the endangered species. The country is 65 percent under forest cover currently and more than 26 percent of land is under the protected areas which comprises of four national parks. The rugged mountains and enchanting valleys, winding rivers and colorful lakes, tall shady trees and exquisite flowers make Bhutan a fascinating land and nature's veritable paradise on earth.
Bhutan is one of the best examples of sustainable Eco-tourism which is inspired by the Buddhist view of the interdependence between man and nature.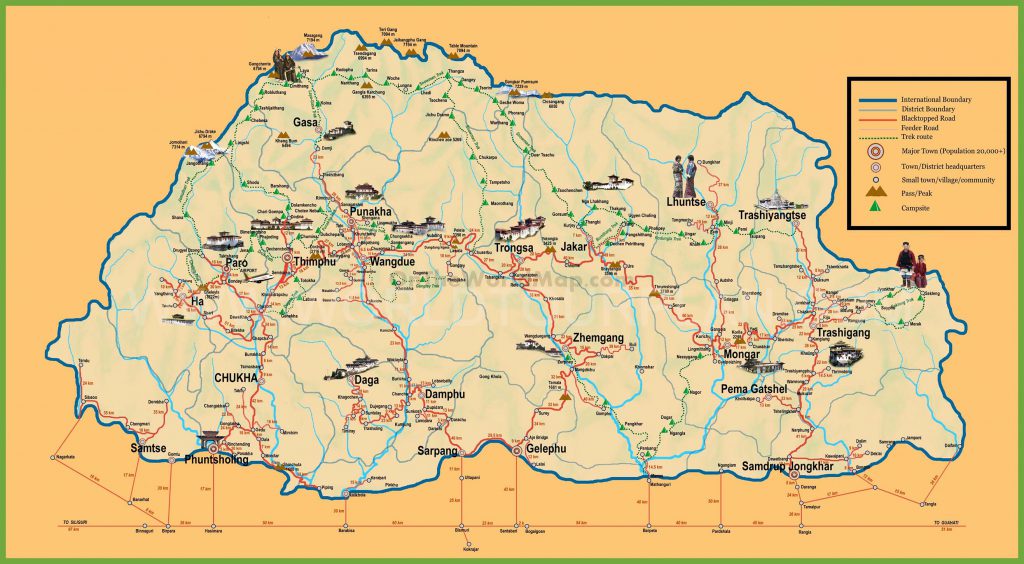 Bhutan is a sacred land with deeply spiritual people. Buddhism and Hinduism are both practiced. As you travel inside Bhutan you will come across stupas or chorten and monasteries in the kingdom many of which were built centuries ago. Bhutan is divided into four regions western, central, eastern and southern.
Today, the kingdom of Bhutan is stepping into the 21st century, but keeping alive its past traditions, culture and heritage, it is determined to balance with the new changing world that will have a remarkable identity of its own.
Tourism in Bhutan is known for its high value, low volume and the philosophy GNH (Gross National Happiness) which is the national policy. The policy asks every visitor to be careful or sensitive to social, cultural and environmental system as we are trying to preserve the best of its traditions in a fast changing world.